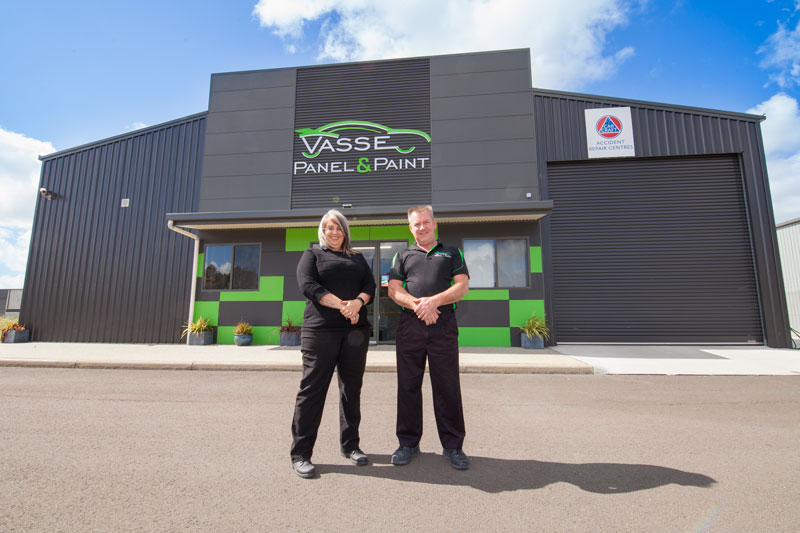 Despite only opening their new Vasse workshop early in 2017, the small team at Vasse Panel & Paint have quickly attracted customers to their shop by way of their dedication to quality workmanship and customer service.
Owners Chris and Lea-Anne previously owned Avon Valley Smash Repairs in Toodyay for the better part of seven years, providing the same quality repairs to drivers throughout the Wheatbelt region. Chris himself has been in the auto repairs trade since starting his apprenticeship at 14 years old, gaining extensive experience as a repairer over the years.
The team at Vasse Panel & Paint holds itself to a high standard of customer service and workmanship, from major panel repairs to refinishing work. Chris and Lea-Anne stand by every job they complete, and pride themselves on the reputation they and their team build for the business.
To find out more about our business, or to book your vehicle in for repairs, get in touch with us today!